Custom Application Tutorial¶
Here is the tutorial everyone has been waiting for; how to make your own custom application.
Reference: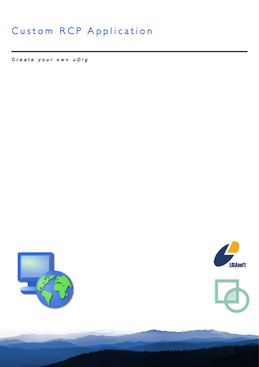 This workbook is part of our public training materials:
Downloads:
rcp_branding.zip Images and Icons used in the Tutorial
Source code:
Introduction¶
In this workbook we are going to create a custom application based on uDig GIS platform.
We will learn how to:
Specify branding elements such as splash screen and title
Declare how components in the application will be organized
Package up the application for others to download and use
We will be making use of the development environment created in the first workbook. If you also have completed the Distance Tool Plug-in you can include it in your application.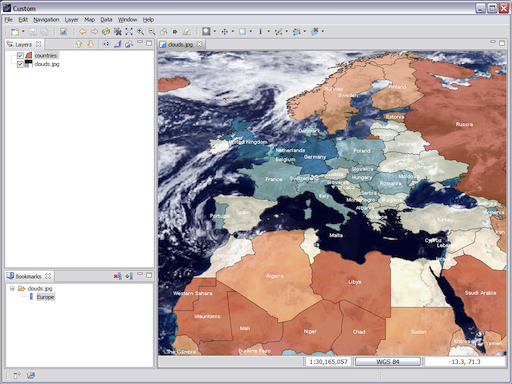 This is very detailed tutorial focused on results; please take the time to explore the What to do next section to ensure you understand how applications, action sets, products and features are used to assemble your application for distribution.
What to do Next¶
Here are some additional challenges for you to try. Each of these ideas results in a more professional looking application.
Tips and Tricks¶
The following tips and tricks and suggestions have been collected from the udig-devel email list; drop by and introduce yourself.