Send Log dialog¶
This dialog is used to gather up a description of a problem report and email the details to the developer team for support.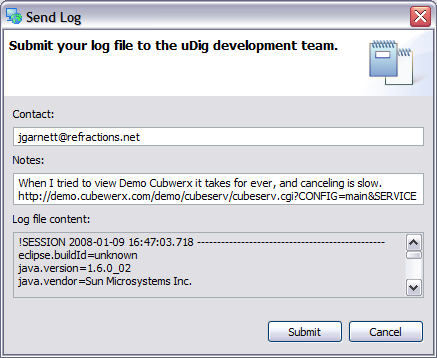 Contact¶
Field for your email address.
Notes¶
Notes on the problem you encountered, please be specific as possible.
Log file content¶
This is your application error log file.
Submit¶
Send a problem report to the development team.
Cancel¶
Dismiss the dialog without sending.
Related tasks