Add Data wizard¶
This wizard helps you import spatial data and add it to a Map. When the Add Data Wizard first comes up you must choose what data source to work with.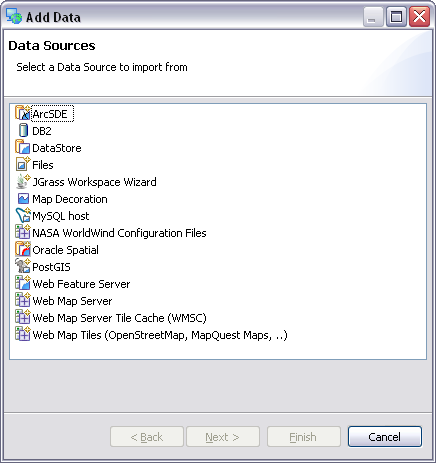 You can choose between the following options:
After selecting an option you can press Next to continue. When you have connected to a service you will be asked to fill in the Resource Selection page.